Coil Cleaning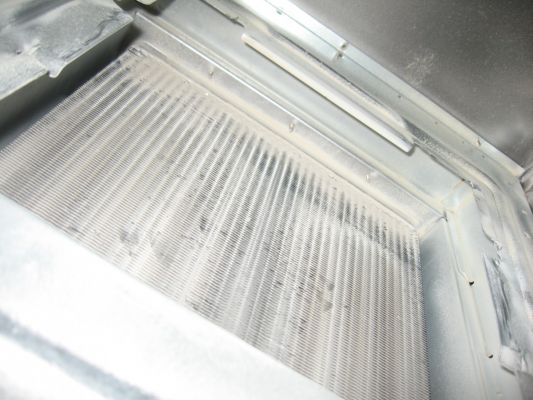 A dirty evaporator coil can cause many issues in your home and building and should be cleaned periodically to minimize air flow problems.
Fact did you know 1/16 inch of matted dirt on a coil can reduce the efficiency by up to 21% ?
As the air conditioner system cycles on and off, the air conditioner coil gets damp, cold and warm this wet, dark enviroment is a perfect breeding ground for mold and bacteria. Many forms of mold love this atmosphere including Listeria etc. These contaminates are unhealthy in homes, office buildings, schools and commercial buildings.
Fortunately, a good evaporator coil cleaning from Prairie Dust Busters can restore your system to operate as if it were new.
http://prairiedustbusters.ca/userdata/temp/fb7ab9d79d5050cb292ab3a365524ac0.jpg
Mold and bacteria buildup on the air conditioner coil will give you the following indoor air problems:
Mold odours

Airborne mold

Increased allergy risk

Increased mold colonization of environment

Increase in airborne bacteria and associated risk

Decreased in air conditioner efficiency

Reduced equipment lifespan

Higher electric bills
---